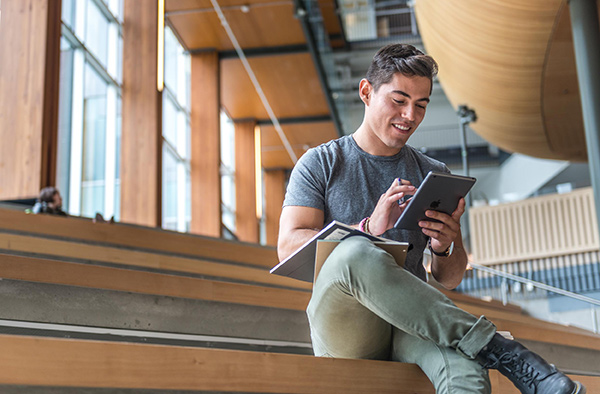 As summer fades to fall and the new school year begins, it's time to shift your attention back to academics. If your sights are set on a future at UBC, now's the time to start thinking about applying.
Important deadlines
UBC's online application for the 2021/22 academic year is now open. The deadline to apply is 11:59pm PST on January 15, 2021. Admission to UBC is not granted on a first-come, first-served basis – but if you're a Canadian citizen or permanent resident of Canada and you'd like to be considered for a Presidential Scholars Award, you must apply to UBC by at 11:59pm PST on December 1, 2020.
Before you begin
You'll need to make sure that you fulfil all the admission requirements before you apply to your degree. Have a look at our worksheets (PDF download) to help you plan ahead.
Review the key steps on how to apply to get a sense of the process. When you're ready to get started, click Apply to UBC.
To apply to UBC, you must create a Campus-Wide Login (CWL). You'll use your CWL username and password to check the status of your application and access all of the university's online systems throughout your time at UBC. If you don't yet have a CWL, click Create a CWL and apply and follow the steps to create a CWL username and password. If you already have a CWL, click Log in with your CWL and apply.
Where will you go?
We will be as flexible as possible to ensure that your application to UBC is not disadvantaged by COVID-19 (coronavirus) disruptions. Check your email and your application status on the Student Service Centre to stay up to date.