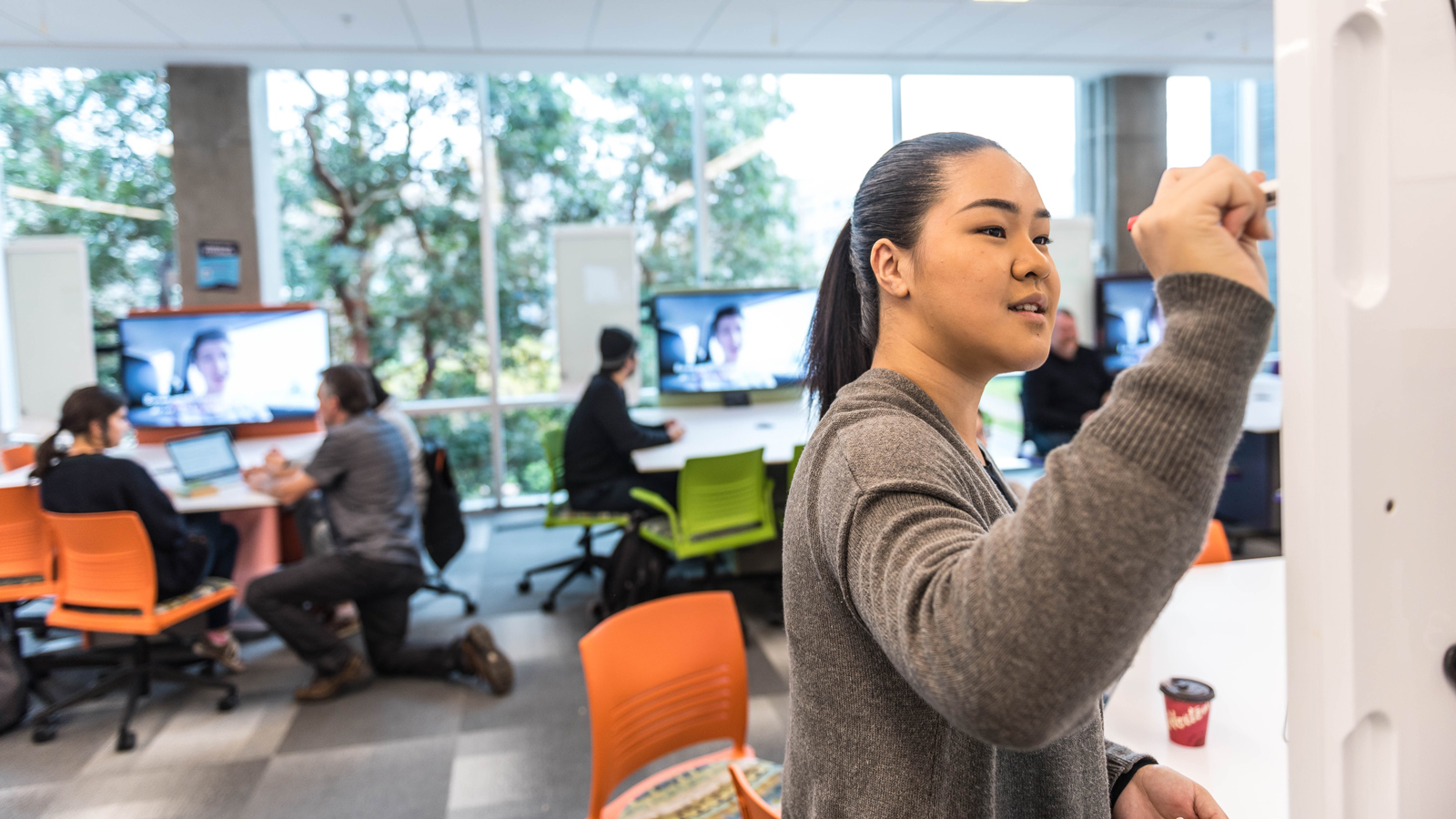 Do you have an excellent academic record, but don't quite meet UBC's English language admission requirement? If you fulfil UBC's general and degree-specific requirements, there are alternative pathways to help you achieve your UBC degree.
What is Vantage One?
UBC's Vantage One programs are designed for international students who do not yet meet the English language requirement to enter directly into a UBC faculty. Vantage One courses last 11 months, and add English-language instruction to your first-year degree courses. You can choose from Engineering or Science, and you'll be taught by award-winning UBC faculty members.
The Science Vantage One program takes place at UBC Vancouver and upon successful completion of the program you'll progress into your second year of your Bachelor of Science degree at the Vancouver campus.
The Engineering program involves studying at both campuses, with the first 2 terms of the program taught at UBC Vancouver and Term 3 taught at the UBC Okanagan Campus. When you successfully complete your Vantage One Engineering program, you can continue your Bachelor of Applied Science degree at either UBC Vancouver or UBC Okanagan campuses.
Why choose Vantage One?
The program is designed specifically for international students. Vantage One is a first-year cohort program, which means you'll follow a set timetable and take nearly all of your classes with the same people, helping you to make friends from day one. It also includes an orientation, which will assist you with essential needs like health insurance, setting up bank accounts, and learning how to thrive in the classroom at UBC.
There are over 50 highly-trained faculty and staff at Vantage One, who will help you build on your academic performance, English language development, study skills, and readiness for your second year. While you will be completing the same courses as other UBC students, your classes will be tailored to you. They offer smaller class sizes, innovative teaching methods, language instruction integrated into your degree coursework, and the ability to connect closely with faculty. Best of all, taking part in a Vantage One program does not add extra time to your degree.
What are the requirements?
Vantage One accepts students with a minimum score of 70 on the TOEFL and 5.5 on the IELTS. Certain sub-scores apply for each test, so be sure to review the full English language requirements on the Vantage College website.
How do you apply?
Choose your UBC Vantage One program:  Engineering or Science.
Meet the Vantage One admission requirements.
Apply online and pay the fee.
Submit your required documents.
Stay in touch.
The application deadline for Vantage One is January 15, 2023 for studies beginning in September of 2023.