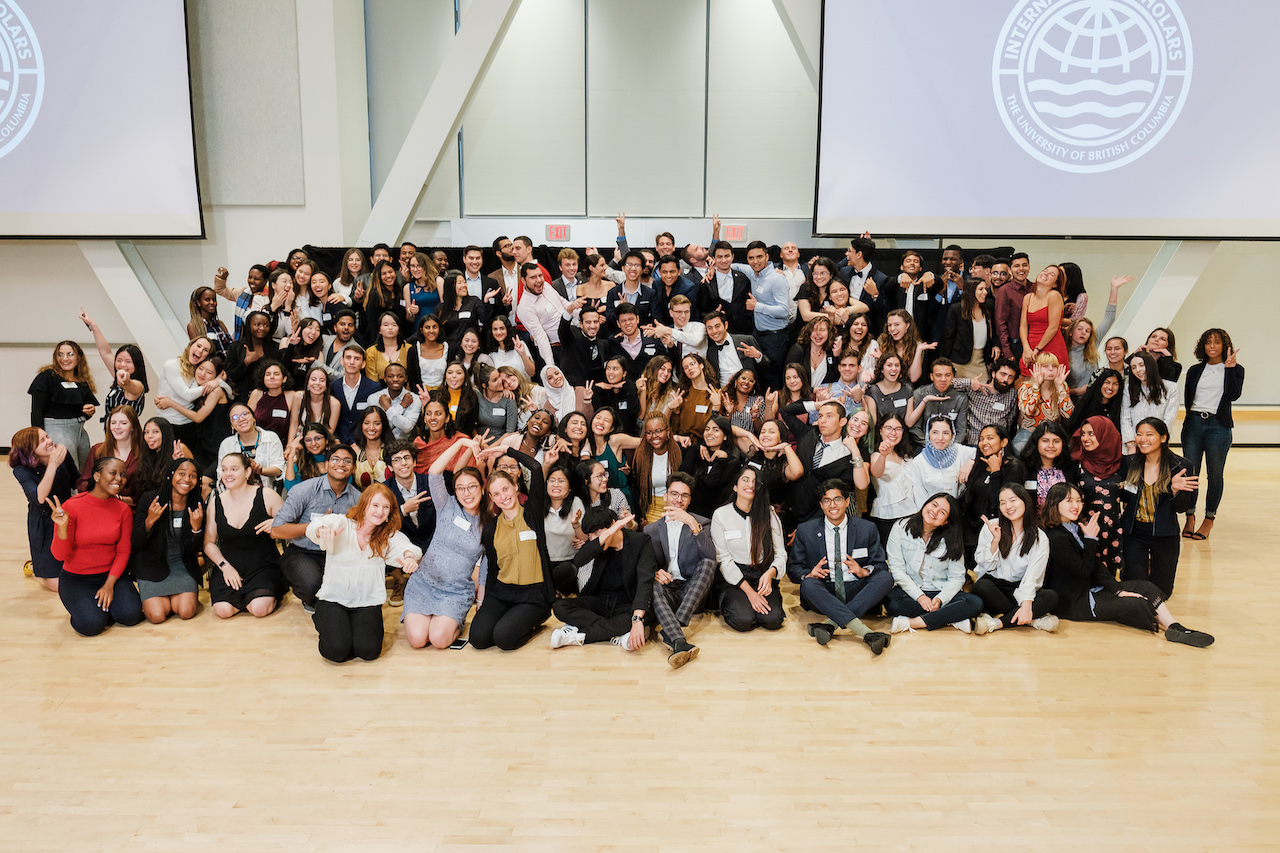 Each year, UBC offers need- and merit-based awards to international students through our International Scholars Program. These students enrich our community with their distinct perspectives, committed involvement, and global initiatives. If you are an international student interested in learning more about becoming an International Scholar, read on!
What awards are available?
Two prestigious awards are offered through UBC's International Scholars Program: the Karen McKellin International Leader of Tomorrow Award and the Donald A. Wehrung International Student Award. Each year, the awards are given to exceptional international students entering undergraduate studies at UBC.
The Karen McKellin International Leader of Tomorrow Award recognizes international undergraduate students who demonstrate superior academic achievement and leadership skills. The winners of the award will also have considerable involvement in student affairs and community service, as well as recognized successes in other areas.
The Donald A. Wehrung International Student Award recognizes outstanding international undergraduate students from impoverished or war-torn areas who have achieved academic excellence under difficult circumstances.
Who can qualify for the awards?
Both awards are need- and merit-based, and are specifically for students who would not be able to attend UBC without significant financial assistance. As part of the application, you will be required to complete a full financial declaration in order to determine eligibility, and you will need to be nominated for the award by your school. Students can only be nominated for one of the International Scholars Program awards. Once you are nominated, you will not be considered for any other UBC award.
(If you don't have significant financial need and are therefore not eligible to be nominated for an International Scholars Award, you will automatically be considered for the Outstanding International Student Award and International Major Entrance Scholarship if you apply to UBC before January 15, 2020.)
When and how can you apply?
Applications for both awards are now open.
Your award nomination package must be postmarked by December 1, 2019. Nominees must also complete the UBC online application by December 1, 2019, and meet the UBC English Language Admission Standard by January 31, 2020. We strongly encourage you to submit your application for admission to UBC early, prior to the December deadline. This will ensure you have an admission decision in time for award nomination consideration.
Visit the International Scholars website for complete information about eligibility and to download the nomination forms.