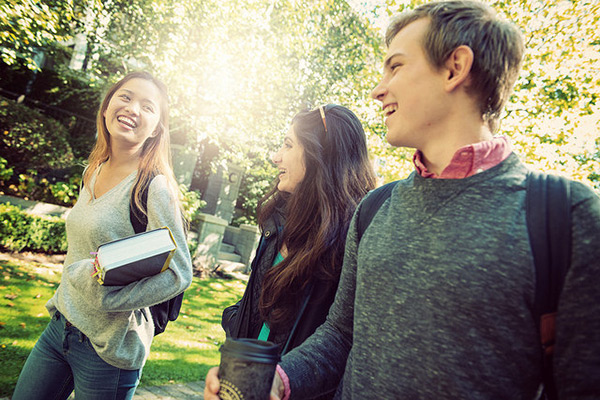 Presidential Scholars Award
UBC is looking for the most accomplished and promising Canadian citizens and permanent residents to join our community. If you have begun – but not completed – your UBC application, please do so by December 1, 2018. If you apply by this date, you will be eligible for UBC's Presidential Scholars Award (formerly the Major Entrance Scholarship), including a one-time award of approximately $5,000, and renewable awards of up to $80,000 payable over four years.
All high school and CEGEP applicants will be evaluated for the Presidential Scholars Award based on the Academic Profile and Personal Profile sections of their online application.
International Major Entrance Scholarship
Each year, International Major Entrance Scholarships (IMES) are offered to exceptional international students entering undergraduate programs at UBC. Students receive their IMES when they enter their first year at UBC, and the scholarships are renewable for up to three additional years of study. The number and level of the scholarships awarded each year vary, depending on available funding.
No separate application is required – admission records and Personal Profiles are reviewed after admission to UBC to determine IMES eligibility and competitiveness. Apply for admission by January 15, 2019 to be considered for the IMES. Learn more about International Major Entrance Scholarships.
Meet a UBC Scholarship recipient
Hear from scholarship-recipient Logan Graham about the qualities common to Presidential Scholars Awards winners, and how the scholarship helped him fulfill his academic dreams.