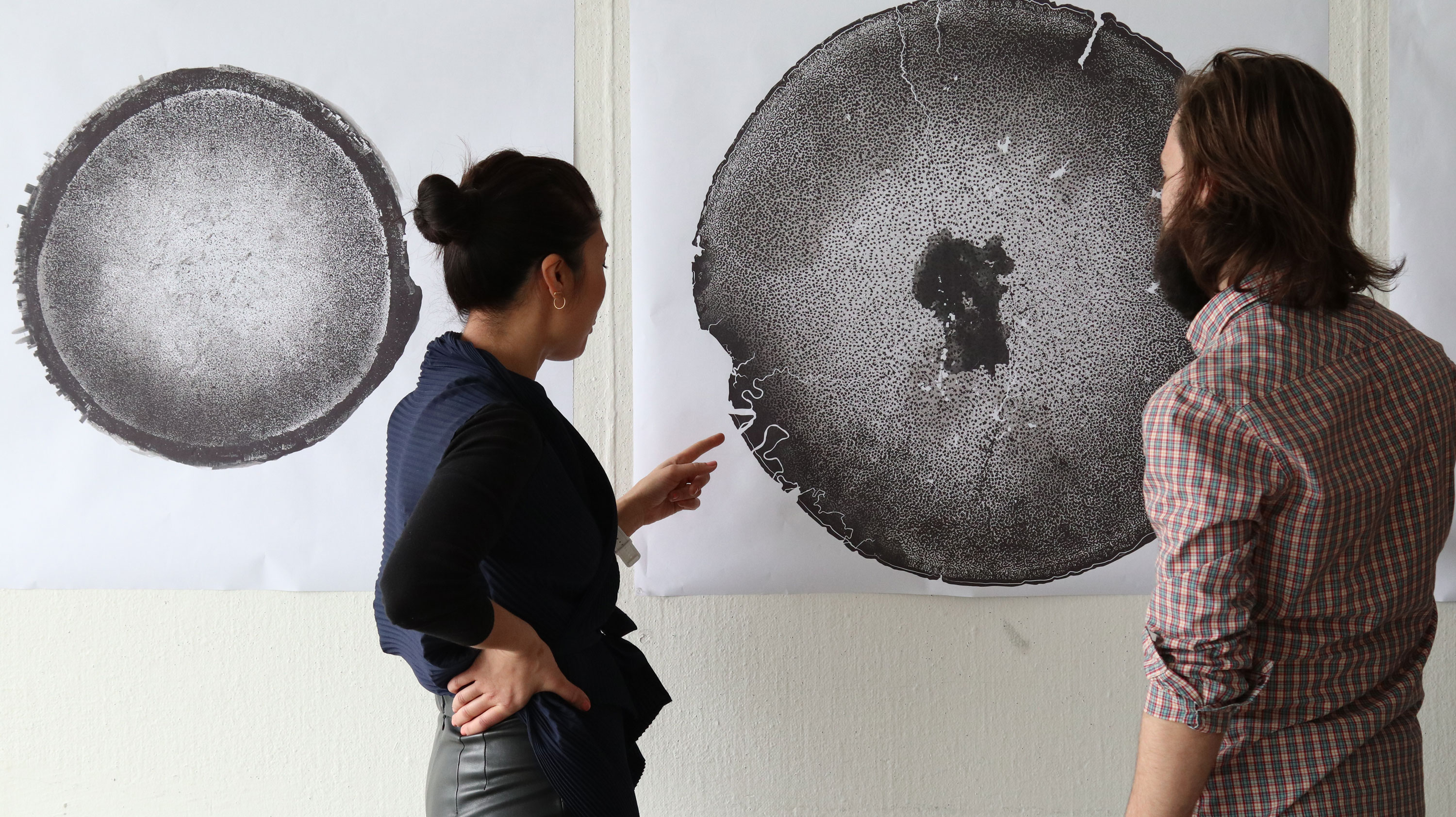 Are you fascinated by the built environment? Do you dream of making your mark on the world? Design impacts society and the environment, and can create cultural change. This cross-disciplinary design degree allows you to imagine the world you want to live in, and learn how to build it.
What will you learn?
The new Bachelor of Design in Architecture, Landscape Architecture, and Urbanism degree is the only undergraduate program in Canada that draws from all three disciplines. Over four years, you'll explore how design is connected across multiple scales, from the body to the city.
The program is very hands-on. Much of the teaching takes place in the design studio, which you'll attend three days a week. As well as creating your own independent studio projects, you'll have the chance to participate in a design+build, where you'll sketch and test constructions as a team before erecting a final product.
Many of your courses will be maker-focused, including materials study, 3D modelling, and drawing by hand. Alongside those practical skills, you'll learn about site analysis and structures, as well as the history and theory of design.
You can find out more about the degree by watching this video.
Why choose the Bachelor of Design degree at UBC?
It's one of the best schools in the world. UBC is the number one school in Canada to study the built environment, and places in the top 30 globally.
Vancouver acts as a living lab. Known for its compact, sustainable urban design, the city of Vancouver is a rich study environment to examine the interaction between natural and urban landscapes. Your design projects could include transforming an urban park in the downtown core, or reimagining parking garages in the age of autonomous vehicles.
You'll have a lot of career prospects. The degree has a special focus on entrepreneurship and design, and you'll graduate with skills you can use within and outside the design community.
You can study abroad. Urban design differs all over the world, and UBC students have the chance to explore unique built environments across the globe. You'll be able to combine classroom-based learning with community-based fieldwork, and, if you wish, gain work experience abroad through the Coordinated International Experience (CIE) program.
You won't have to narrow down your options. The Bachelor of Design degree lets you draw from all three disciplines of Architecture, Landscape Architecture, and Urbanism without having to specialize in one stream.
What can you do after graduating?
The program will prepare you to take a number of routes into the design world. Your degree could be the first step towards graduate studies to become an architect or landscape architect. You can also apply your new skills in spatial design, critical thinking, and digital media tools to pursue a career in many related fields, such as set design, industrial design, game design, lighting design, and urban planning.