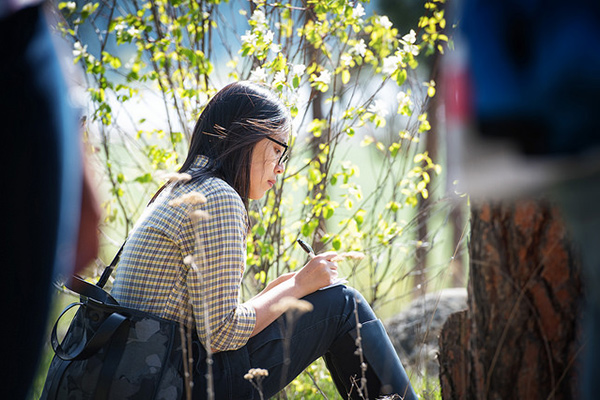 Your first day at UBC is right around the corner, and we've prepared lots of online resources and events to make sure you're ready. Whether you're an international student or are based in Canada, find out about the final pieces of administration you'll want to complete in order to hit the ground running next month.
UBC Okanagan
September 8 is coming up fast, and you'll have to tick a few things off your list to prepare. Discover all the resources you need to stack your student toolkit on UBC Okanagan's New to UBC page.
Here, you'll discover everything about:
Attending UBC Okanagan's virtual orientations, including Create and UBC 101
Learning about your first week's welcome activities
Choosing to have a peer mentor
Understanding the dates and deadlines for classes and fees
Joining clubs with the UBC Students' Union Okanagan (UBCSUO)
Making sure your health and dental coverage is in place
UBC Vancouver
There are also a few things you'll need to do to be ready for your studies at UBC Vancouver. The campus's New to UBC page is your go-to resource to make sure you know how to navigate your first term online.
On the page, you'll find out more information about:
Attending UBC Vancouver's virtual orientations
Ensuring you've applied for the essentials like your digital UBCcard
Navigating your academic studies online and where to find your classes
Budgeting and managing your money
Building your social life with clubs and societies
Setting up your health and dental coverage
We can't wait to meet you in September!