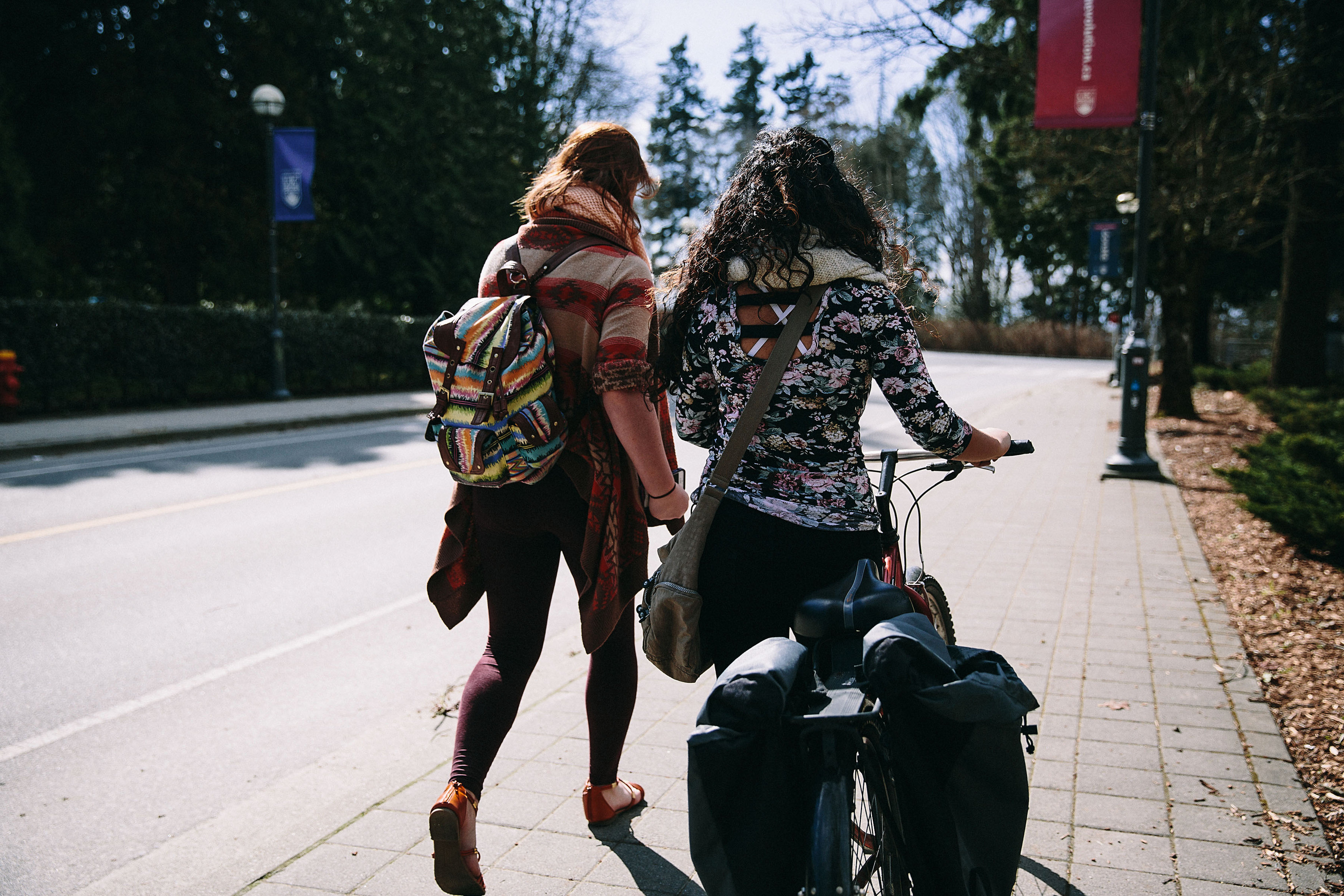 UBC offers International Baccalaureate (IB), Advanced Placement (AP) credit and A-Level (British-patterned education) credit to new first-year students who are eligible. If you think you're eligible for first-year credit based on your IB, AP, or A-Level courses and grades, you'll need to follow these steps.
Step 1: Send us your scores
Arrange for your scores to be sent from the International Baccalaureate, College Board, or your Advanced Level Examination Board to UBC so we can evaluate your eligibility for first-year credit. For more information about which IB, AP, and A-Level courses are eligible for credit, and the minimum scores required, check out our online guide for first-year credit.
If you are waiting for credits to appear on your record, please be patient. You will likely see your credits start to appear on your Student Service Centre account from the final week of July until late August. To view your credits, log in to the Student Service Centre and click "Grades & Records," followed by "Transfer Credit."
Please don't contact us if you don't see all of your first-year credits applied all at once. We evaluate credits subject by subject, so you might see credit posted on different dates.
Step 2: Plan to register for your UBC courses
Make sure that you're ready to register for your classes. Read up on tips for registration, find your Okanagan registration date or your Vancouver registration date, build your draft worklists and review any first-year credits in your Student Service Centre (SSC).
Please note that it is only when your first year credits are updated, that you can consider making changes to your schedule and course registrations by the course change dates (also known as the add/drop deadlines).
If you have questions or concerns about what courses you need to register for – for example, whether you should be registering in first- or second-year courses – please contact your faculty or academic advisor at UBC Okanagan or UBC Vancouver for assistance and recommendations.
Other questions?
If you have other questions about degree planning and course selection, an academic advisor from your faculty at UBC Okanagan or UBC Vancouver will be the best resource.