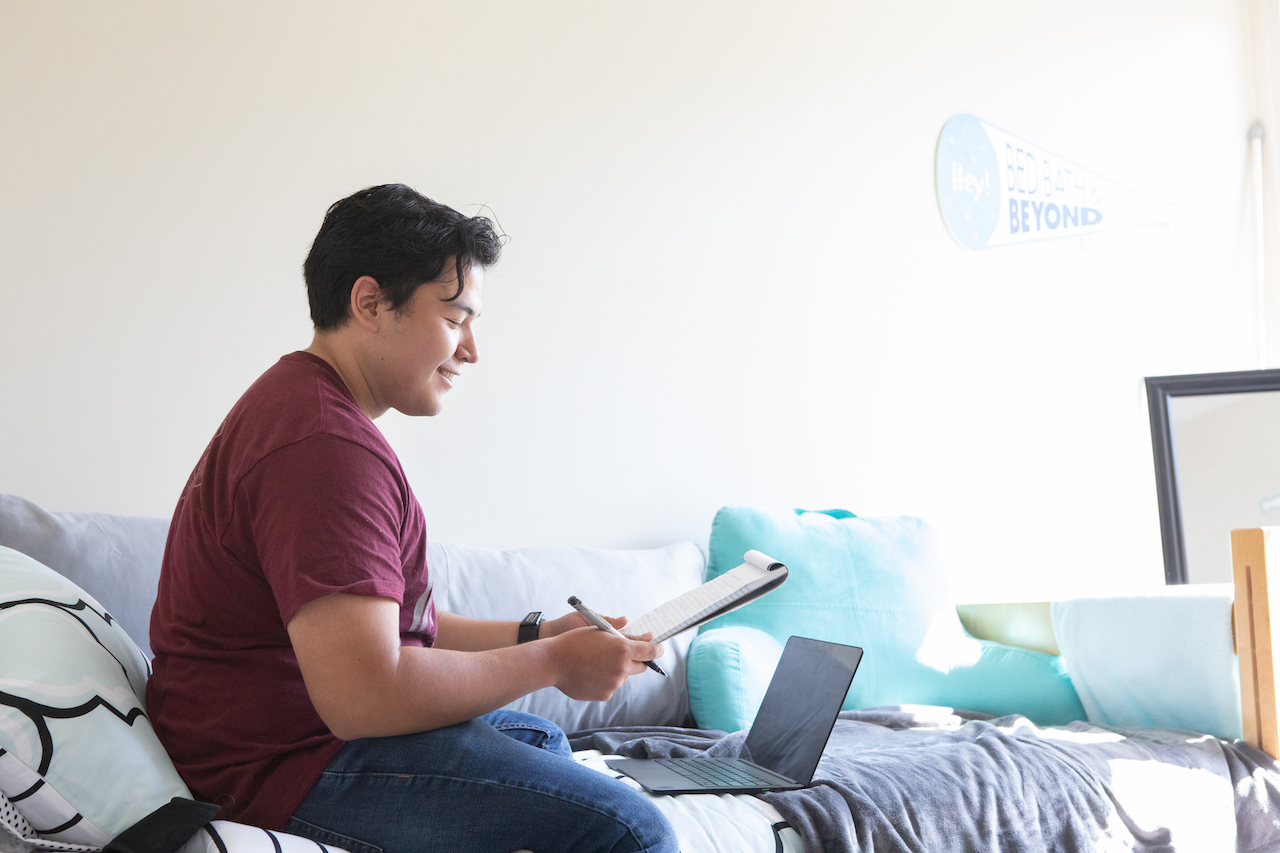 If you're entering your first year at UBC Okanagan, the deadline to register for Jump Start is approaching fast. Remember to sign up before July 31!
Why Jump Start?
Jump Start's multi-day online orientation program is created for new-to-UBC students like you. Its events are designed to introduce you to the university, let you connect with your faculty, and help you make your first friends.
From August 31 to September 4, you'll:
Meet other first-year students. Start making friends early and get to know your classmates before your first day.
Spend time with senior peers and UBC professors. You'll enjoy fun social activities and academic workshops online, designed to welcome you to your program.
Learn more about the UBC services available to you. You'll discover the resources offered by UBC, and learn more about the campus community you'll be joining when public health authorities determine it's safe to return.
Get organized. There are lots of things to sort out before starting university. By taking care of the essentials early, you'll have more time to focus on what matters later.
Register for Jump Start now
To take part in Jump Start, complete the registration form as soon as possible, and pay your fee ($35 plus tax, non-refundable). The registration fee is waived for all self-identified Aboriginal students.
If the cost for Jump Start prohibits you from participating or if you have any questions, please let us know by emailing jumpstart.ok@ubc.ca.
Registration closes on July 31.
UBC 101
Before Jump Start begins, you're also encouraged to complete UBC 101 online. In less than two hours, UBC 101 will walk you through everything you need to know before September, including how to register for courses, what to expect from classes, and how to access student support services and during your first year.