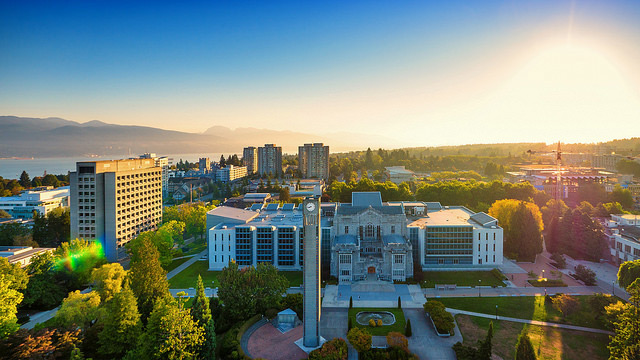 Now that your application has been submitted, it's time to get to know our campuses better. A great way to get a feel for our campuses and what it's like to be a student is through a campus tour!
As well as the student-led live virtual campus tours and the in-person campus tours that we offer for both UBC Okanagan and UBC Vancouver, we also have two great self-guided virtual tours – one for each campus – for you to explore in your own time.

On these self-guided tours, you can have a look at all the highlights you can look forward to as a student. The tour will walk you through key locations, giving you a feel for what it's like to live and learn at UBC. You'll see UBC's residences, study spots, recreational facilities, academic buildings, and more.
On your journey you'll be able to take a look at 360° panoramas, photos, and videos, and you can pause at any time to check them out. If you like, you can share your favourite spots on social media.
No matter which tour option you pick, we're looking forward to showing you around!