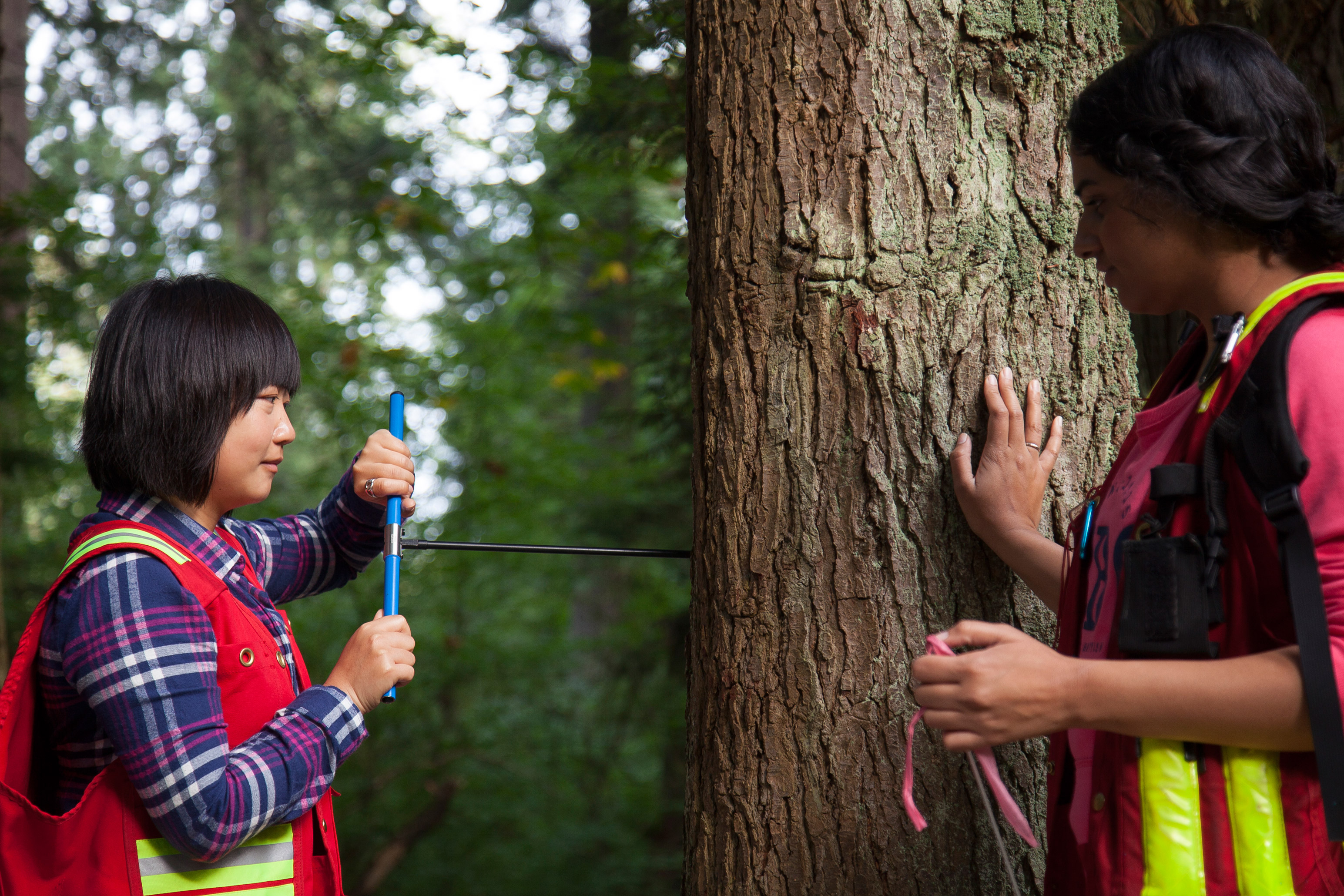 Do you imagine Forestry to be all about trees and lumberjacks? Well, it's so much more!
UBC's Faculty of Forestry is ranked as one of the top in the world for its education and research. It offers the chance to study one of six science-based degrees, which will help you master topics including climate change, conservation and globalization, forest genetics, ecology, resource management, urban biodiversity, and more.
UBC Forestry also provides you with ample opportunities to get out of the classroom. You'll be able to focus on the areas of your degree you find most interesting with on-site research, travel, and co-op work placements. A Forestry degree will challenge you academically, and provide a foundation for a wide selection of sought-after careers.
Why choose UBC Forestry?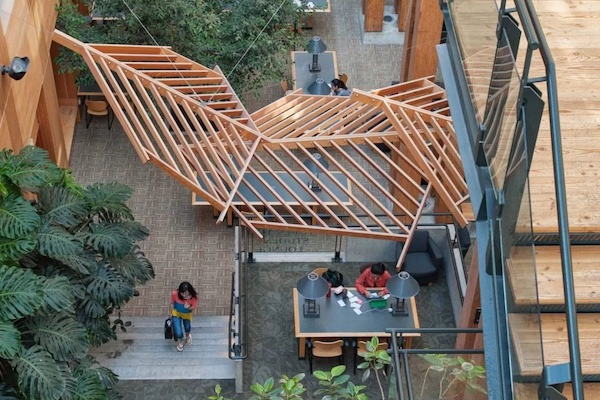 The treehouse study area in UBC Forestry's Forest Sciences Centre building.
Here are five facts about this unique faculty:
The design of UBC Forestry's main Forest Sciences Centre building reflects elements of a forest, with live plants and trees in the atrium and a treehouse study area exclusively for Forestry students.
UBC Forestry students have opportunities to access two research forests – one in Maple Ridge and one in Williams Lake, British Columbia – that total more than 15,000 hectares. Students also study in a wooded environment, as UBC Vancouver is surrounded by 750 hectares of forest.
The Forestry Undergraduate Society oversees the Christmas Tree Farm at the UBC Farm, and fundraises by selling responsibly grown Douglas fir trees every December.
UBC's Forestry was part of a team that developed the world's first fully-compostable and biodegradable medical mask during the COVID-19 pandemic.
UBC Forestry professor Nicholas Coops was awarded the prestigious Marcus Wallenberg Prize, known as the "Nobel Prize of Forest Research" for his work in satellite imagery analysis and climate change.
The student scoop


Want to learn more about studying at UBC Forestry? Meet Noa, who began her UBC journey in the Faculty of Arts before she chose to focus exclusively on environmentalism and conservation with a Forestry degree.