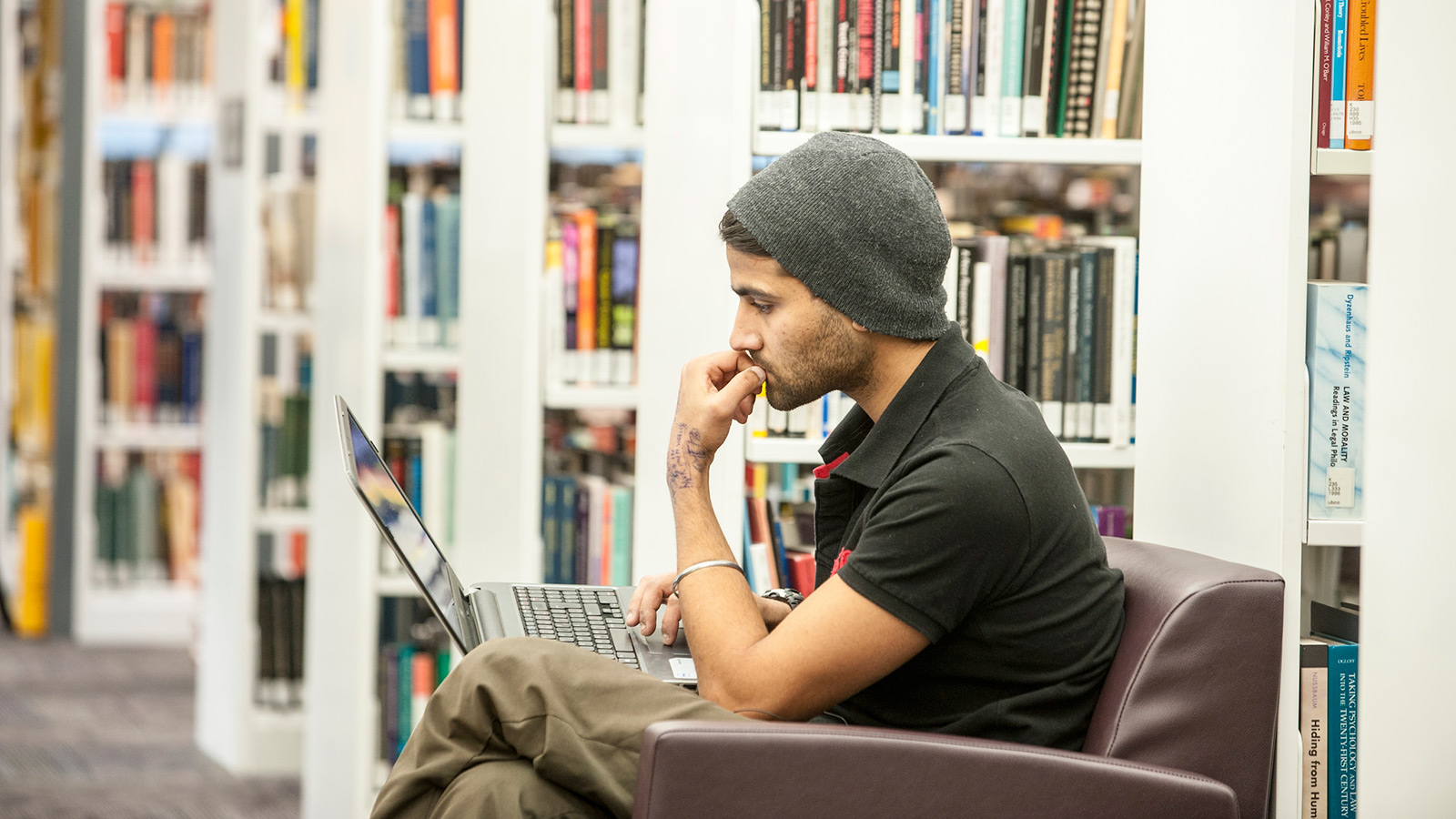 Are you interested in learning a new language, helping revitalize an endangered language, or understanding the roots of a language you already know? Have you ever wondered how language shapes culture and society, and how pop culture and social media influence language? One of UBC's languages and linguistics programs could be for you.
Explore your program options
English
Study literature written in English from around the world, from the earliest medieval riddles to contemporary slam poetry. In the English programs at UBC Okanagan and UBC Vancouver, you'll also learn more about the English language itself, including its roots, its patterns, and its uses in politics and social media.
The student scoop
Languages
Explore linguistics and culture and broaden your understanding of world languages. Take courses in Spanish and French and choose from a variety of classes in a third language, such as German, Japanese, Korean and Mandarin. You'll learn how these languages have impacted Canada and other countries across the globe, while refining your speaking and written skills in the Languages program at UBC Okanagan.
First Nations and Endangered Languages
Discover the processes and protocols for the documentation, conservation, revitalization, and reclamation of endangered languages, cultures, and Indigenous knowledge systems. The First Nations and Endangered Languages program at UBC Vancouver will let you explore these languages and cultures at all levels, from introductory to advanced.
A professor's perspective
Speech Sciences
Study the linguistic structures and how children develop and learn languages in Speech Sciences at UBC Vancouver. You'll discover research methods in experimental psychology, and learn how anatomy and physiology contribute to speech and language learning. This interdisciplinary program includes courses from the Department of Linguistics, the Department of Psychology, and the School of Audiology and Speech Sciences.
---
See a full list of languages and linguistics programs at UBC
---