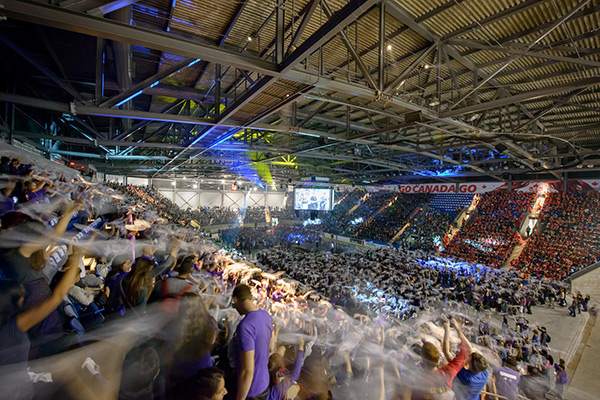 On the first day of classes in September, at Imagine UBC, more than 9,000 new-to-UBC students will come together with hundreds of faculty, student, and staff volunteers to celebrate the start of the academic year. Campus tours, workshops, a pep rally, and a campus showcase of nearly 400 resources, clubs, and organizations help to engage and orient new students to life as part of the UBC community.
The orientation program run by students for students
Imagine UBC, the main orientation program on UBC's Vancouver campus, is one of the largest in Canada and is run by students for students. This campus-wide event is held every year on the Tuesday after Labour Day and replaces the first day of classes.
Get the most out of your time at UBC
All UBC students – new, returning, or transfer students – are welcome to attend Imagine UBC. The day is an incredible opportunity to make new friends, meet with student leaders and professors, get to know more about your faculty, and learn about the services UBC offers to support you, as well as the many ways you can get involved on campus. Best of all, Imagine UBC doesn't end after just one day. Events and email newsletters will help to keep you engaged and informed throughout your first year at UBC.